Home
»
Pre-K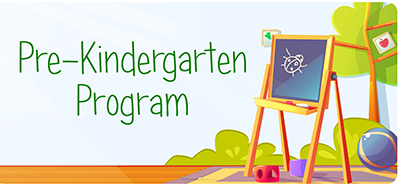 The first years of life are very important to a young child's growth and development. Saint Michael's Pre-K program provides a safe, secure, creative learning environment for your child to learn and grow. Through structured and supervised play, the Pre-K classroom enriches motor, auditory, visual, and comprehension skills. The curriculum engages the child developing awareness in the emotional and aesthetic as well as the intellectual dimensions of learning. The program is designed to create strategies that promote the children to awaken their senses of wonder and awe in all aspects of the educational domain (socially, intellectually, spiritually, physically, and emotionally).
The program provides:
Emphasis on Christian values
Engaging classroom
Small class size
Safe and secure classroom
Experienced and caring faculty
Parent participation options
Kindergarten readiness curriculum
Christian based handwriting program
Music, gym, library, and art classes
St. Michael School offers a PreK3 (for three-year-olds) and PreK4 class (for four-year-olds).

Prerequisite: Students must be fully potty trained.
PROGRAM OPTIONS:
Five Day Program: 8:00 – 2:00
Optional Early Arrival: 7:30 – 8 AM
Optional Afterschool Program ($10 per hour): 2:30 – 5 PM